Maine Energy Systems has several available financing options with Title 1 FHA banks that provide homeowners with the opportunity to quickly and affordably finance energy improvements. Financing typically requires no equity in your home, is FHA insured, no appraisals are necessary, interest may be tax deductible to you as the homeowner and there is no pre-payment penalty.
Financing
BRIAN M. CLEMENTS
Account Representative
Tel: 401-773-9888
bclements@homeloanbank.com
Home Loan Investment Bank, FSB is a federally regulated, FDIC-insured savings bank with branches in Providence and Warwick, Rhode Island and are dedicated to helping their customers with financial needs through their team of experienced and friendly bank representatives.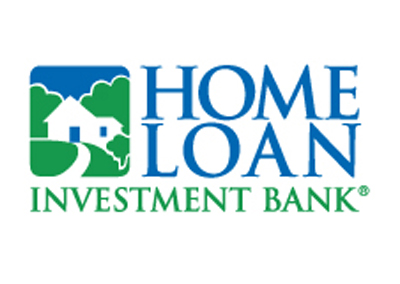 VSECU
Vermont State Employees Credit Union offers several loan products for energy improvements to Vermonters and people employed in the state of Vermont.
One Bailey Avenue
Montpelier, VT 05602-3401
P: 802-800 371-5162
www.vsecu.com
Ledyard National Bank
38 S. Main Street, PO Box 799
Hanover, NH 03755
P: 603-643-2244
www.ledyardbank.com
New Hampshire
The Public Utilities Commission offers rebates on both residential and commercial/municipalities installs. The program provides a rebate payment of 40% of the system and installation cost of up to $10,000 or $65,000, respectively.
Residential Rebate
Rebate up to a maximum of $10,000, for New Hampshire residents who invest in high-efficiency (80% or greater), bulk-fuel fed, wood-pellet central heating boilers and furnaces. In order to be eligible, the system must be a pellet boiler or furnace functioning as a central heating system.  It also must have at least 3 tons of pellet storage and the pellets must be automatically fed from that storage to the furnace or boiler.
Commercial Rebate
Commercial rebate payment of 40% of the heating appliance(s) and installation cost, up to a maximum of $65,000, for investments in  non-residential bulk-fuel fed wood pellet boilers and furnaces of 2.5 million BTU or less, that become operational, serving designed intent and installer-certified
Vermont
Efficiency Vermont offers a rebate of up to a total of $6000 per install when installed by a qualifying installer, such as Lyme Green Heat. Installation must be classified as an indoor system and be installed inside. Also there must be at least 1 week fuel-storage and automated on/off and fuel feed. Replacement or expansion of existing biomass systems and/or components (including cord wood boilers) and replacement of existing electric heating systems do not qualify.
The CEDF is now offering Vermont home and business owners additional cash incentives to switch from coal to advanced wood heating.
A homeowner that changes-out a coal stove or boiler with an eligible pellet stove or central wood heating system can receive up to 50% of the cost (or $10,000, whichever is less) as an incentive from the CEDF, including disposal costs for old coal systems. The added cash incentive is in addition to the existing $3,000 available from the CEDF for a pellet boiler/furnace. New pellet heating systems are also eligible for incentives and financing through Efficiency Vermont. Businesses can receive up to $30,000 towards a coal heating system change-out.
Massachusetts
Through its Go Clean program, MassCEC offers information on the technology, the equipment and the installers for Modern wood heating. Residents interested in central pellet heating systems for their homes can go to this website