To achieve our mission of providing convenient, low maintenance wood pellet central heat, Lyme Green Heat installs and services MESys AutoPellet boilers with vacuum fuel delivery and storage solution to suit space and need. These storage bins can be of varying sizes, many residences require only a couple of deliveries a year.
MESys AutoPellet boilers can be staged in series for large-scale heating applications. Savings are likely to be substantial for Staged Systems providing up to 765 MBtu / hr.
Staged Systems run more efficiently than a single large boiler system because individual wood pellet boilers can be added or removed from service automatically, ensuring that at lower heat requirements the system is running at high efficiency. Large single boilers spend most of their life cycle operating at a lower heat outputs than designed for and offer substantially lower efficiencies in the field because of this.
The MESys Pelletronic control system is used to stage boilers and automatically splits the amount of uptime between boilers during off-peak heating, ensuring the longest possible life cycle of each individual boiler in the Staged System.
Save on Heating Costs
2-4 Boilers in a Single Series
Up to 765 MBtu / hr
MESys Pelletronic Control System
High-Efficiency Solution
Suitable for Partial Load Applications
The MESys AutoPellet wood pellet boiler is effortless to use and is ideal for central heating and domestic hot water. The AutoPellet is a fully-automated standalone system designed to meet the demands of households, businesses, municipal buildings and institutions.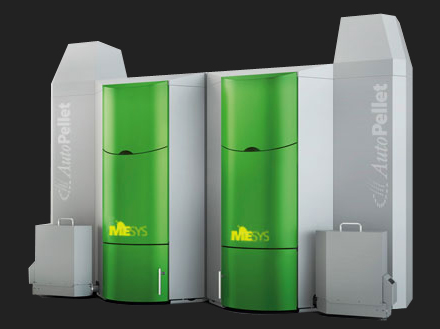 Remote Internet Monitoring
The AutoPellet's touchscreen interface allows you view boiler information anywhere from your web enabled computer or mobile device.

Automatic Auger or Vacuum Fed Fuel
From the pellet mill to the burner, you never see or touch the fuel.

Bottom Fed Burner
Our unique bottom fed burner design eliminates emptying ash from the burn chamber for a restart, this results in no by-product build up. After a period of low-demand only the application of air is commonly necessary to restart.

Automatic Heat Exchanger Cleaning
Heat exchanger tubes are automatically cleaned daily, never requiring a manual cleaning. There is no need to shut or cool down the MESys AutoPellet for cleaning.
PARTIAL LOAD HEATING: big savings opportunity.
SAVE ON CAPITAL INVESTMENT AND ON FUEL
Community leaders and business owners regularly confront the question, "Is the time right for me to replace my large fossil fuel heating system with a pellet-fired system for the savings that are available in fuel prices?"
While the question is often considered a simple one with only two possible system configurations, all oil or all renewables, there is a third option that deserves careful consideration when doing a cost-benefit analysis to decide when the time is right for your organization to switch to renewable fuels for all the benefits that entails. A part- load capacity renewable heating system has most of the fuel savings benefits of full system replacement with only 60-70% of the capital costs.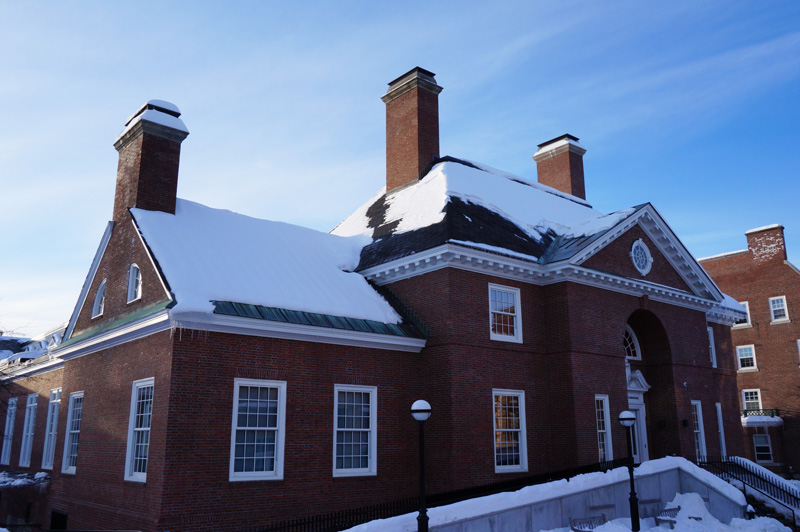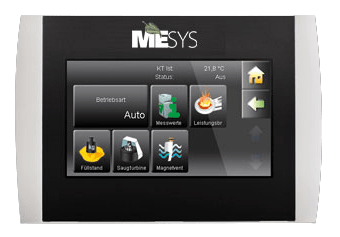 MESys AutoPellet boilers and Staged Systems are now available with a touch screen controller for remote internet monitoring. The newly designed AutoPellet Touch is a modern touchscreen interface with a clear color display enabling quick and intuitive navigation. In combination with the password-protected remote maintenance website, it allows facilities and maintenance personnel to set system parameters for up to four staged boilers, view system information and receive email alerts at up to five different email addresses.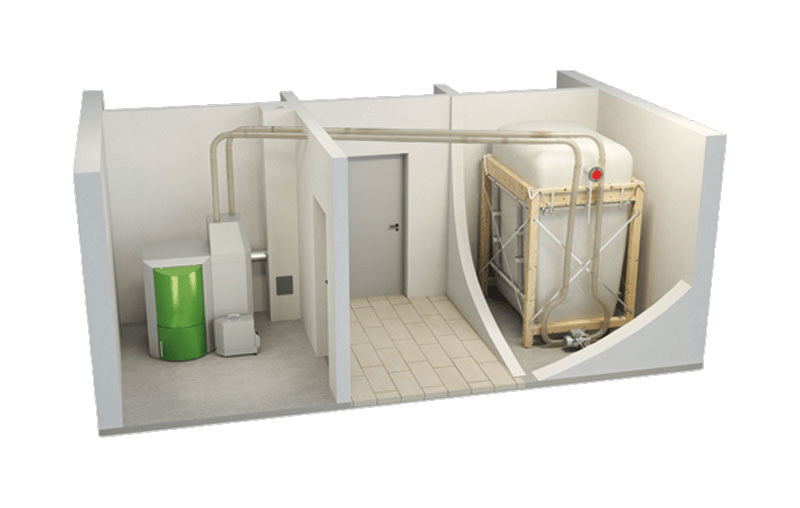 Vacuum Fuel Feed
For installations that require pellet storage to be in a separate location from the boiler, vacuum delivery may be used. Maximum distance between storage and boiler in this case is 66 feet.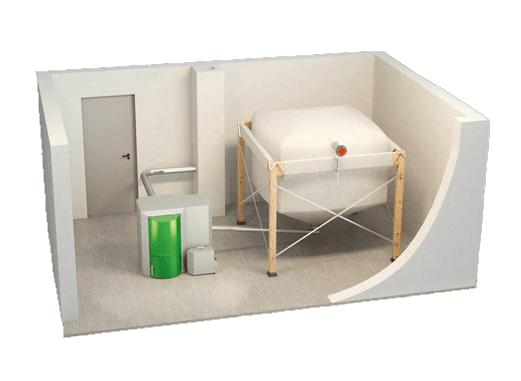 Auger Fuel Feed
The auger delivery system is the most fuel delivery system and is used when pellet storage can be located adjacent to the boiler.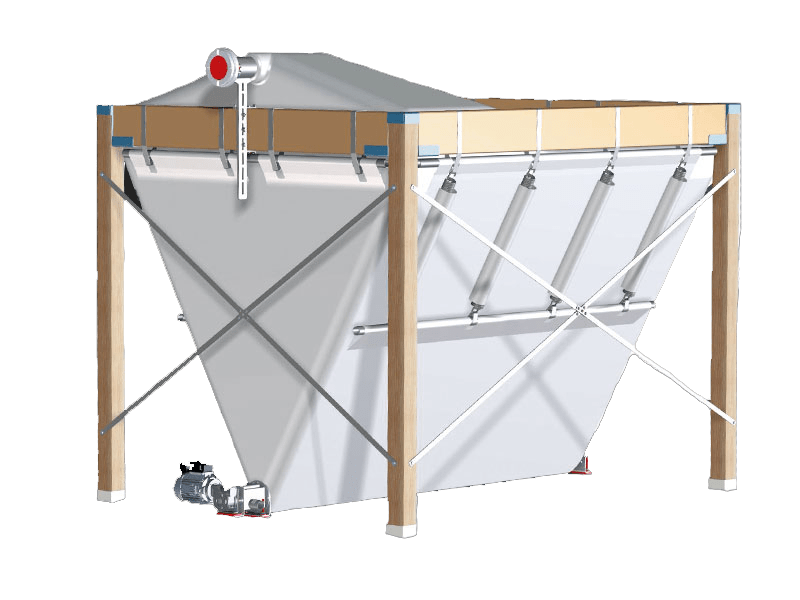 From 1/2 Ton to 50 Tons, We Can Store It All.
With many sizes and configurations available, our wood Pellet storage options are designed to fit your space and needs. These options ensure safe, automatic, reliable movement of the wood pellets from bulk storage to the burner. Our FleXILO storage bags are well suited for indoor spaces where space is limited.
Lyme Green Heat offers several wood pellet storage options to fit your space and needs. With our fully-automatic boiler systems, you will never see or touch the pellet fuel. Many sizes and configurations are available, these options ensure safe, automatic, reliable movement of the wood pellets from bulk storage to the boiler.